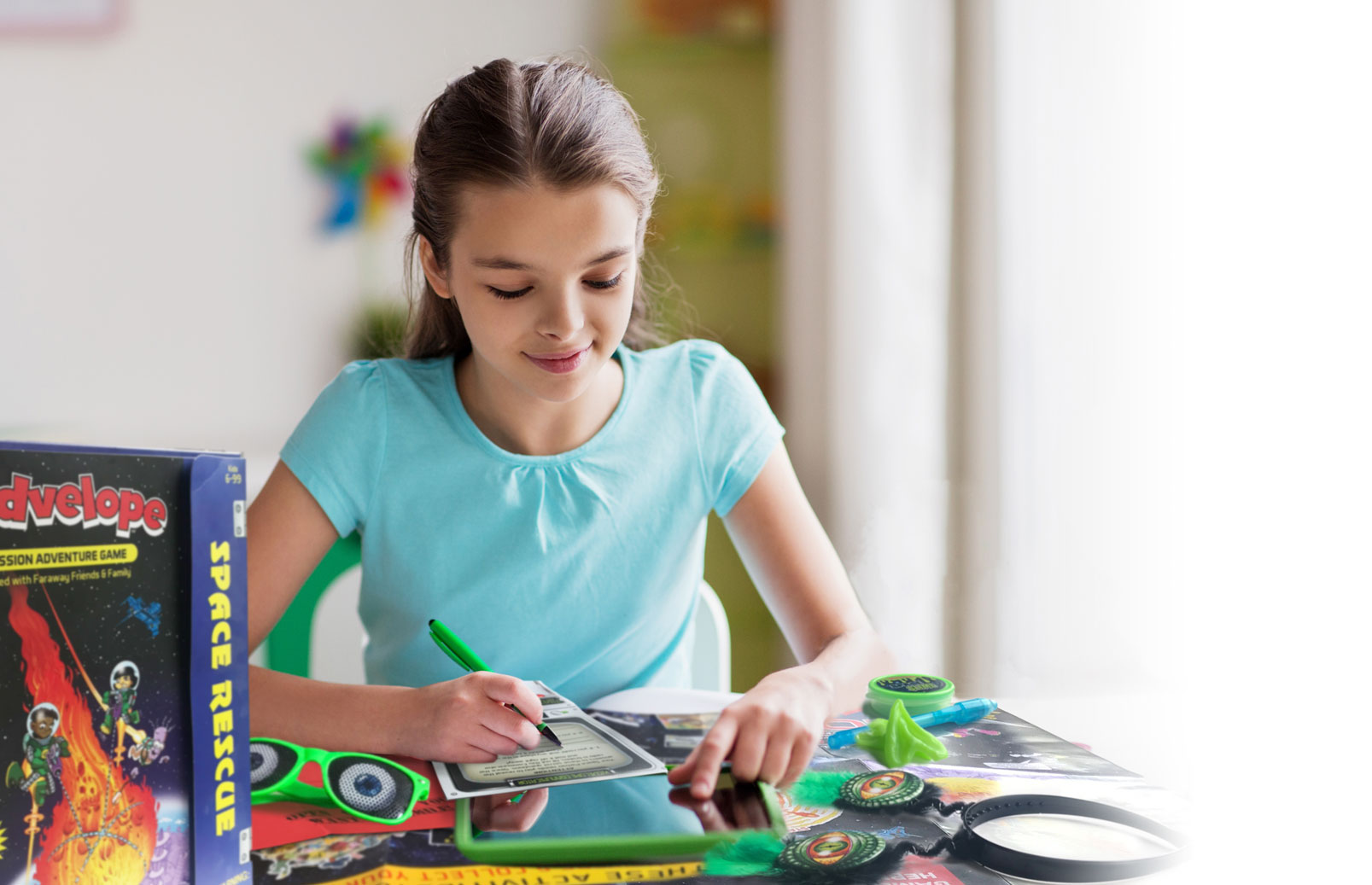 SPARKS
family closeness creativity imagination communication self-expression
Mission Adventure Games that Connect Kids to Faraway Family & Friends.

What is Kidvelope?
An Engaging & Creative Series of Themed Mission Adventures in which Kids Team Up with Faraway Grandparents, Parents, Others
Kids start each mission with an activity kit, then team up with partners to complete mission challenges through:
Hands-On
Activities
Online
Interactions
Back &
Forth Mail
Phone
Conversations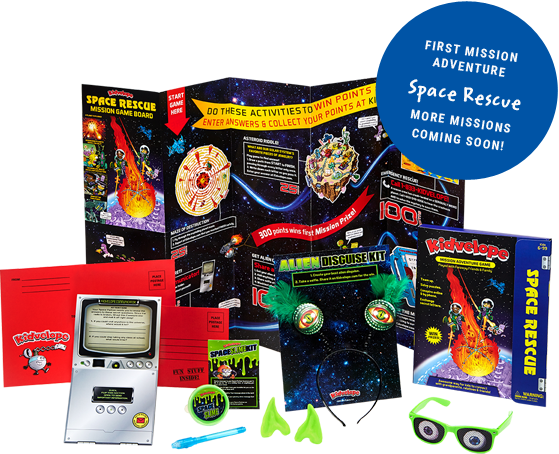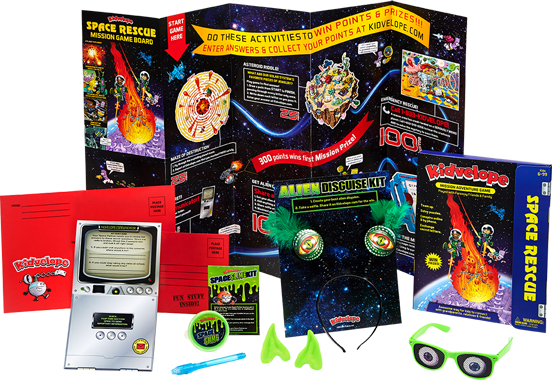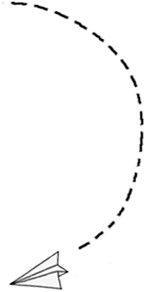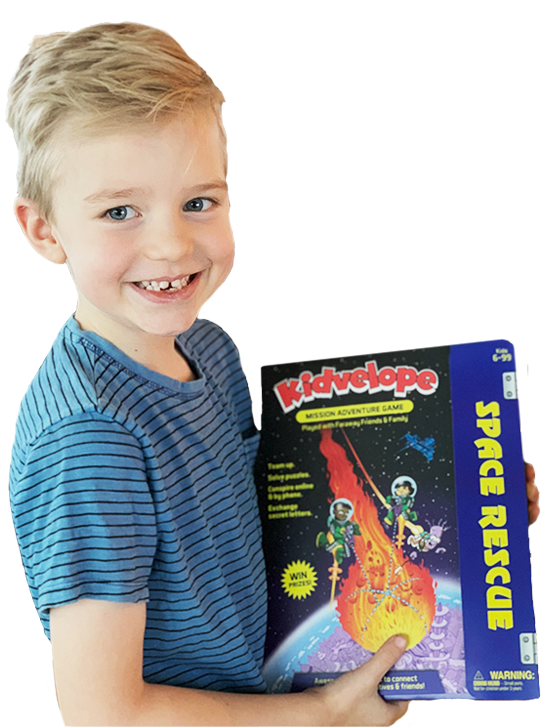 Mission ActivitiesFor Kids
Ages 6-11
Each mission calls on kids & their partners to share things about their lives.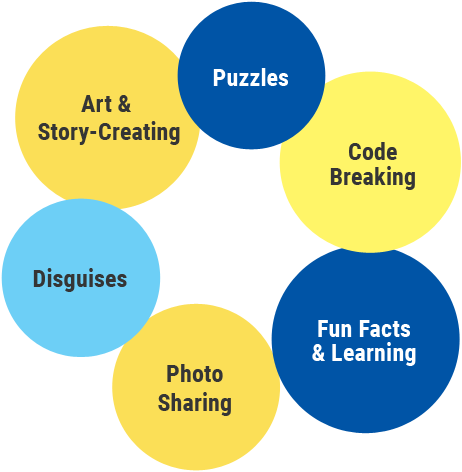 How It Works
Choose Your Desired Mission Adventure, and the Fun Begins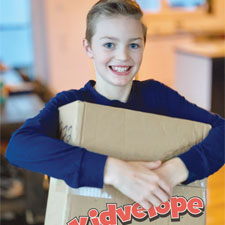 Step 1: KIDS RECEIVE ACTIVITY KIT IN MAIL
Features gameboard & fun creative items to solve mission challenges!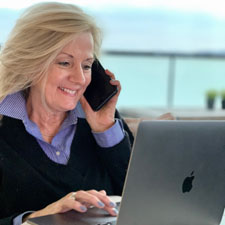 Step 2: TEAM UP WITH FARAWAY PARTNER
Together do online activities, exchange mail, talk on the phone. Learn things about each other.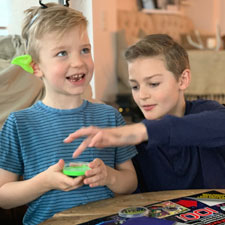 Step 3: SCORE POINTS & WIN PRIZES!
The more challenges solved, the more points & prizes earned!
What's Included?
Each mission adventure includes an Activity Kit loaded with goodies plus access to shared online activities & collaborations.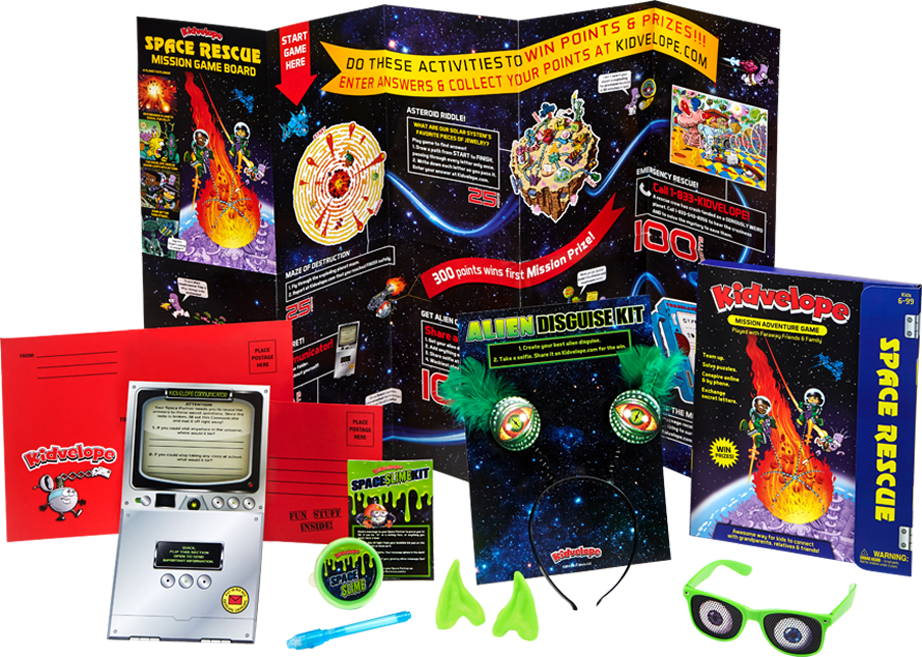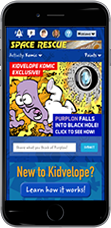 Featured Reviews
| | | |
| --- | --- | --- |
| | | |
| Kidvelope is "clever & fun. Bridges geographical gaps & encourages engagement between generations." | Kidvelope is "fun & educational. A memorable gift for grandchildren." | Kidvelope is an "extremely thoughtful" gift for kids and families. |
Shop Now
Our Space Rescue mission is available now!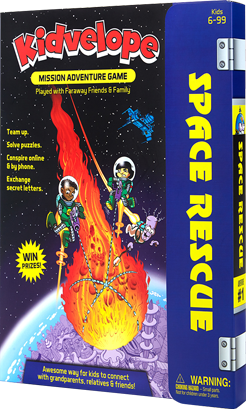 $21.95 (includes free shipping)
More mission adventures coming soon!
For individual or subscription purchase